Faith Feast
                                            is a ministry to the community, operated from the kitchen of St. John's United Methodist Church, located at 1205 North Main Street in Hampstead. All are welcome to come and partake in a free lunch and fellowship, each Friday, served between 12:00 noon and 1:00p.m.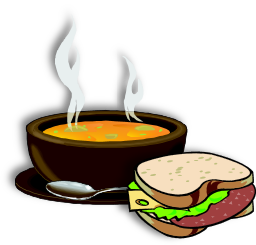 Local churches serve on a rotating schedule. North Carroll Assembly of God serves every 4th Friday.

For more information, food donations or serving availability please contact Lynn Corbin at the church office 410-374-1006.